Zenstox explains what ETFs are, and how to profit from them
Feel the thrill of trading ETFs! Get access to an entire market segment.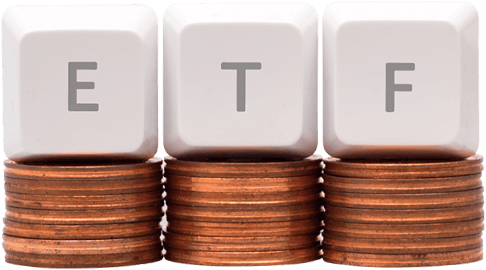 Why trade with Zenstox?
Zenstox is a leading provider of trading tools for ETF investors. We will provide you with an expert who can answer all your questions and help spot great opportunities in the market before they arise! Our account managers are trained professionals that know their stuff – so there's no need to worry about anything else but making money off this investment opportunity.
What are ETFs?
ETFs are a convenient and cost-effective way to invest in assets that may not be accessible or appropriate for you individually. The mechanics behind the fund work is as follows: it tracks performance of an underlying index, which is designed by providers; investors buy shares into this product rather than individual stocks/funds with different fees associated therewith – thus owning a part (not entirely) towards whatever generates return through market movement.
Do you want to know what types of ETFs are there? Zenstox will tell you!
One can invest in ETFs for many reasons. Some people use them as an income generating tool, while others hedge or offset risk from their portfolio with the guarantee of diversification across various markets and industries at once! There are even specialized funds like those tracking bond sectors such as corporate bonds (which include company-specific obligations), state Government & Local Authority debts; both gold mining stocks the list goes on. There's something here that will suit your investing needs no matter what they may be.
The diversification
The variety of an ETF's basket is vast. One direction could be the marketing vertical, for example; stocks and commodities alike are included in this category!
The transparency
With the ability to see all of a fund's transactions and prices, it would be impossible not have peace-of mind knowing that everything is in order.
The trading costs
Zenstox is an online broker that offers low-cost trading with no commissions. You can trade on this site whether you are short or long term oriented, and even if the ETF has fees imposed by itself; however many brokers still offer discounts for their customers when using them as opposed to other platforms who charge flatrate amounts per transaction.
To find a buyer
One of the downsides to this type of investment is that it can be difficult finding a buyer. In human terms, when you're trying your best and no one wants what's on offer – sometimes things just don't go as planned!
The possibility of an ETF to close
Investors should always be prepared for the worst when investing in ETFs. The market can go down, which means you may have to sell your investment at a loss if it's not going up anymore or take on more risk than planned so that everything works out well in the end!
Is there any risk when trading ETFs?
Tracking error
If there's a difference between what was returned by the index or asset and how it reflects in an ETF, then this would mean that something went wrong during replicating them which is calculated based on current prices for both references as well as your chosen share class.
Liquidity risk
The nature of an ETF is to trade at a select time with high volume and liquidity. This means that you can enter your position easily, knowing the price will go up or down depending on what frequency they happen each day while mutual funds have much more spread since their transactions must wait until the end-of session which leads them having less opportunities for trading during certain times
Price stability
Experts say that if you short-sell an ETF in commodities, such as oil or gold mining shares then it's possible to affect the market price. The best example is between 2007 and 2009 when people who sold their estates led America into its own bear markets, a.k.a The Black Swan event.
What are the extra benefits of trading ETFs on the Zenstox platform?
We offer you protected from loss positions from which you can only profit. And if you need anything else, you can count on training sessions and a Personal account manager to tackle any questions about the platform and trading itself.